GE Oil & Gas Receives LED Upgrade
GE Oil & Gas is a sister business of GE Lighting and a world leader in advanced technology equipment and services for all segments of the oil and gas industry, from exploration and production to downstream. At its nearly 400,000-square-foot (37,161 square meters) manufacturing site northeast of San Antonio in Texas, U.S., it builds equipment used in the processing of natural gas, carbon dioxide and other industrial refrigerant applications.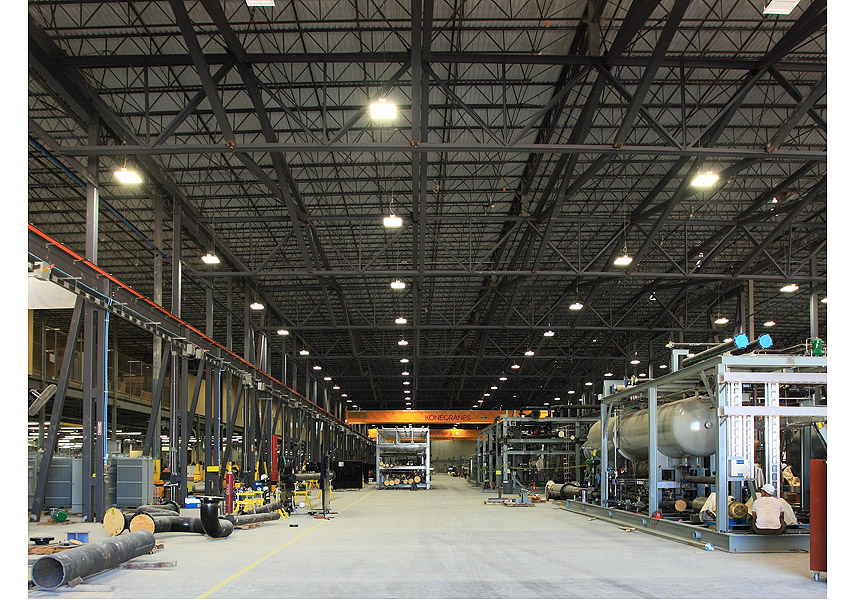 Albeo LED high bay lighting installed at GE Oil & Gas save energy and maintenance costs. (LEDinside/GE Lighting)
The solution
The facility replaced 506 high pressure sodium fixtures with 268 new Albeo LED lighting fixtures from GE Lighting. In a space where optimal lighting is so important for welders, the illuminance from the new high bay lighting fixtures does not distort the inside of pipes like the previous lighting. The Albeo LED lighting systems provide more evenly distributed light, which also helps employees reading prints and painting walls, Bon said.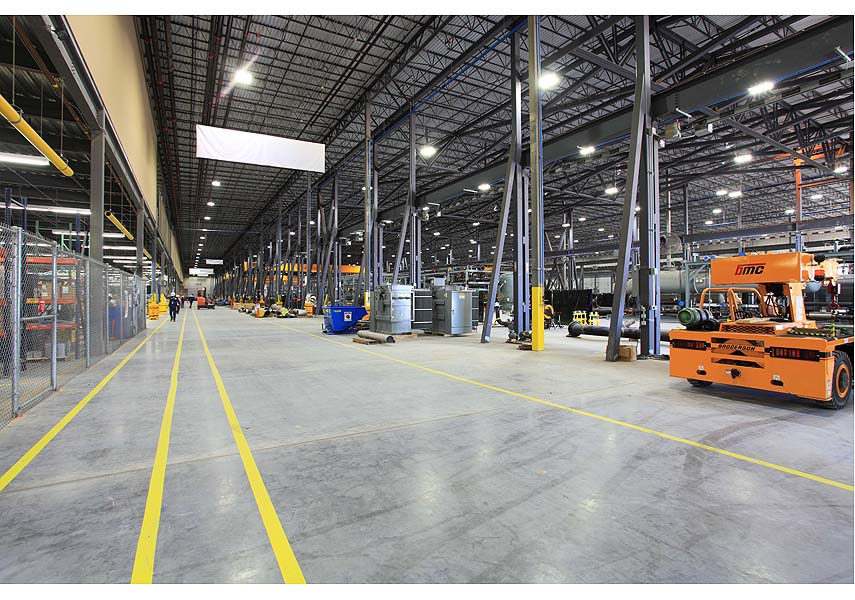 By installing Albeo LED High Bay Lighting, GE Oil & Gas will use cost savings from reduced energy and maintenance needs for other capital improvements at its Schertz facility.(LEDinside/GE Lighting)
Results and benefits
GE Oil & Gas is expected to use about 55 percent less energy with Albeo LED lighting than with conventional high bay lighting. With Albeo LED high bay lighting fixtures and GE lamps and ballasts, a facility of this size will experience the added benefit of significantly lowered maintenance costs. The money saved with the LED lighting will be used for other capital improvement projects at the Schertz facility.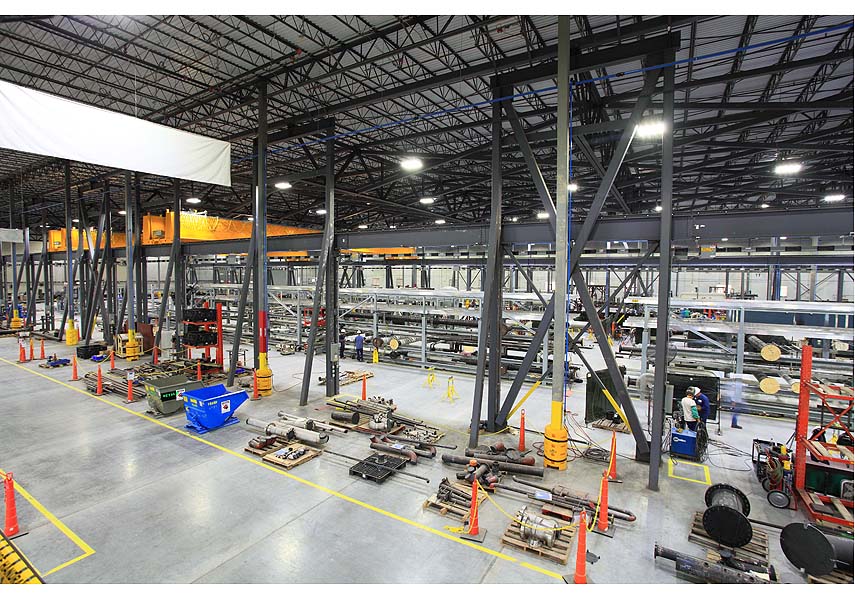 GE Oil & Gas improved its industrial lighting by installing LED high bay lighting fixtures. (LEDinside/GE Lighting)
The expectation
Looking to decrease maintenance needs and enhance its work environment, the GE Oil & Gas facility management team turned to GE's lighting business to modernize the lighting system for increased energy efficiency and decreased maintenance needs and costs.
"The high bay [facility] used to be a furniture warehouse, and the light was yellow, dim and dingy. It was like being in a cave. Now the light is bright and crisp," said Michael Bond, facilities and equipment manager, GE Oil & Gas.